It was a great day to fly, a big sun in a blue sky out of sight. I hadthree passengers with me on leaving for an appointment. I lookMETARs, TAFs, etc.. CAVOK anounce to come I look at thoseairports on my way to see the time I was getting and they announced a blanket OVC.
I was planning a flight at FL115 on the top two-thirds of the flight.
I go to the premises with my pax I make a pre-flight as usualOutdoor / Indoor. Everything is fine no problem. I'll get your fill of100LL to 9:00. I install the pax, I explain the safety and makes them a briefing before takeoff.
I contact the tower they give me the clearence and off we went.Take-off at 9:47 we leave the tower through a TMA is then an SIVand finally I contact the FIR to 10:10 I put the A / P. My GPSANNOUNCED 2:55 between the start and finish I was in FullAVGAS.
After 40 minutes of flight I contact a second FIR I continue without any problems. At 45 minutes before arrival I ask MTO conditionsat the airport arrival and release.
It is from this point that the problems have accumulated.
The alternate airport has a ceiling 1000ft OVC and the destination airport BKN same ceiling but then I thought thatSpecial VFR
more with GPS there would be no
problem.
In trying to do too much I want more conditions MTO 20 minutes prior to arrival and there I am told that the finish is still BKN. So I continue and my GPS fails.
I went down again and again and I still saw no holes.
The FIR was asking me to contact a SIV. I contacted the SIV and ask him a QDM to the airport of arrival. It gives me and I take it.And suddenly I see a hole I could see the ground so I went downinto it. I made circles and lost about 3000ft. The SIV told me tocontact the CTR.
I contact the CTR and request a Special VFR I grant it and suddenly a curtain of rain I could not see anything more than 1 km.
I signal to the tower and it takes me to a GCA approach.
There was turbulence as I had ever seen. Once allignment and near the landing I could not see anything, my paxs not suspect anything he just knew that the GPS was not working. I certainly did not want to create an atmosphere of panic.
My Alti set to QFE telling me 500ft, 400ft, 300ft I still could not see the track and the controller told me 3 ° left, 2 right then I corrected all the time and my Alti showed 250ft, 200ft, 150ft I still saw not the track. The tower told me you are above the threshold.
100ft and I saw the runway light up at once.
I had my three attérire
pax.
--
http://aero-negoce.doomby.com/
06-12-61-46-19

(du lundi au samedi de 9h00 à 20h30
et le
dimanche et jours
fériés de 13h30 à 15h30
)
Faisons toujours plus
pour vous et votre
We request you to provide maximum information related to your travel plan in the "Requirements" field This will help us to process your information quickly and accurately.
http://mandu-thecelebrationoflove.blogspot.com/
http://bandhavgarh-nationalpark.blogspot.com/
http://aerosoft-career.blogspot.com/
http://shweta-agrawal-indore.blogspot.com/
http://airaviator.com/freeguide/
http://visitshirdi.co.in/Book/
http://the-multi-tasking-banana.blogspot.com/
http://newzealand-aviation-news.blogspot.com/
http:http://canadian-aviation-news.blogspot.com/
http://USA-aviation-news.blogspot.com/
http://UK-aviation-news.blogspot.com/
Mr Ronak Agrawal, AsiaGuide Tours & Travels, B-19, Upper
Ground Floor, Stadium Complex, Jalgaon 425001 MS India, Tel: 91 257-2239636 M :-
91- 9960222656 E : asiaguidetours@gmail.com W : www.asiaguidetours.co.in
http://asiaguidetours.co.in
B: http://asiaguidetoursandtravels.blogspot.com
Shripad India Tours & Travels, B-110, Dindayal Complex,Near Ved
Nagar, Nanakheda, Ujjain, India T : 456010, 9406841345, 07344041397,
E shripadtravels@yahoo.co.in, www.shripadtravels.com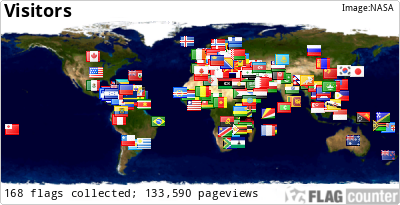 blogs
http://ushttp://new-zealand-aviation-news.blogspot.com/-airlines-news.blogspot.com/
http://uk-airlines-news.blogspot.com/
http://USA-aviation-news.blogspot.com
http://newzealand-aviation-news.blogspot.com/
http://UK-aviation-news.blogspot.com
http://canadian-aviation-news.blogspot.com/
http://best-honeymoon-in-asia.blogspot.com/
http://new-zealand-aviation-news.blogspot.com/
http://aviation-news-canada.blogspot.com/
http://best-honeymoon-in-asia.blogspot.com/
http://mandu-thecelebrationoflove.blogspot.com/
http://bandhavgarh-nationalpark.blogspot.com/
http://aerosoft-career.blogspot.com/
http://shweta-agrawal-indore.blogspot.com/
http://airaviator.com/freeguide/
http://visitshirdi.co.in/Book/
http://the-multi-tasking-banana.blogspot.com/