Amid of worries, when the young girl was unable to perform well in her basketball team she sat on a corner of court, worried and disturb.
Quiet upset she came home locked her in a room and cried.
Seeing her daughter so sad, the mother came in and explain her little angel to not to lose hope in any situations and always believe that you are not alone.
God always help good people. 'Shraddha and Saburi ' (Faith and Patience)is the gods message to all. She was deeply touched by the word and since then had unshaken faith in the god which helped her to move ahead.
This is my story. Yes I strongly believe in god, and have never given up in my life. I am just a simple human like you all, with my own struggles and fear. Yet there are certain lessons which I have learned earlier and would like to share it with you all and hope that it may help you in some way or the other.
My life initially revolved around mountains, valleys and snow.
Being belonged to Shimla, I had spent my childhood in the lapse of nature.
I always loved my city and still do. Wanted to study and gain fame but my destiny had something else and I got married at 19, when I was doing my BSc.
My soul mate Bhanu , was aerodrome officer and was taking his training for CPL. Life changed , I knew my role now and responsibility increased with gift of my little baby. Got completely involve in supporting my family. I enjoyed that phase too, and I was always sure, that I still have preserved my dream. Rather felt lucky that I have my own family to support me and strengthen me. When my son got two and half years old, I started my career in aviation, as working in for ground staff. Which was something completely new. I felt as now I can contribute more to my family and this world. That was the time when my husband was struggling to get a job in airlines as an airline pilot. He got his CPL in 1997, and there were no vacancies then. I still remember, there has been days where I have asked commanders passing by after their flights –"Sir, my husband is also a CPL holder, can you guide him or update with the jobs."
Sometimes they use to node head, some said yes and some of them just never replied. Soon I joined as a station manager in Deccan airways .Life became quite a hectic. Then went on becoming Senior Orientar in AHA. It was in 2005 when my husband joined in Jet airways as a first officer. I have seen him eagerly waiting for eight to nine years to get a job in airlines and meanwhile I always kept his spirit high as I knew his hard work will one day take him to the place which he truly deserves.
One fine day, when we were sitting out in our garden having our morning tea, he said me-"Richa , dear you not only are a perfect wife , but indeed a very hardworking individual. I know you can achieve whatever you aim for, would you like to be a Pilot."?
I wasn't sure if he really meant it , yes I always wanted to grow , but pilots are something way higher , I have always been surrounded with them , admire them but to be one of them , I never thought. But I loved the idea and my husband belief in me that I can. That was enough to push me or rather ignite a fire in me.
He was about to leave for his training in Mumbai , he handed me "From the Grounds Up" and said me to go through and see if I understand and am interested in it at all.
After my husband left for traning, I went with the book in all spare time I could take out. I can still visualise the day when he was back, it was 5th March 2005, he asked me few questions from the book, and to his surprise all my answers were precisely correct. He was startled. I just love the expression in his face. I felt so proud and confident and so did he.
He said let's start with your medical. We took a date for my medical and got it done. Then came the exams I have heard a lot fuzz about-The DGCA papers!
People around said things like DGCA papers are big deal, you left your studies so many years back , you have a kid to look after , they keep on changing patterns , it's totally unpredictable , course is vast , now days they ask JAR questions and many alike stuff. I was deaf ear to it all and targeted Metrology and Regulation. My husband provided me with the notes of subject from all over and I myself prepared and did clear them both.
With such a supportive husband nothings seems impossible. We took a date from US embassy and I got my Visa. Our next aim was finishing my flying hours.
We selected a flying club in Okhlama . Well to leave my family especially my son and going for training was a little hard for me , but it was required and I decided to be more strong by considering my situation and give more than my abilities because my success or dreams are not only mine but our families as well. As they are supporting me so much, it's my duty to give nothing less than my best in the task.
I left my son with my sister and headed to U.S with full spirit and enthusiasm.
I took all my notes to my flying school and since I had a biology background I learned that I have to clear my maths exam also with other DGCA papers. Well in U.S along with my flying I also focused on studying and came twice in to India to clear my Navigation and 12th maths in between the flying training. Studying it all especially maths all by my own without any coaching seemed like impossible first but with continuous effort, it all was working.
After finishing my flying hours I headed back to India and went on preparing all the documents required by DGCA . Getting our license from DGCA wasn't that easy I thought, but anyway with all the rounds there and pain, I got my Indian CPL issued. Receiving the license was a great feeling.
Now came the time to face some real competition. With large number of CPL being issued in the nation there were plenty of candidates available and handful of requirements by the airlines. I studied very hard and gave hours and hours of revising course. No one ever mention but I know now everyone does expect me to get in an airline soon.
I gave the exams for kingfisher and got selected. Soon there was vacancy in Jet airways too and with sincere hard work and practise I cleared there exams too.
Since my husband was in Jet, I preferred it over Kingfisher and got a Jet start of my career as a Commercial Pilot.
Now when I fly the machines and travel places I feel the worth of hard work and thanks my god ,because I know I was never alone ,it was my faith in him which kept me going. And patience for success which let me there where I am today. Now I understand precisely the words "Shraddha and Saburi ".When today I look back and see my journey, to manage everything with a nuclear family I feel proud. And after baba my god, I give the credit to my family, and especially my husband. He was not there beside just financially but mentally. His complete confidence in me, gave me wings, my sister and ofcourse my little boy, who was so supporting and understanding.
I have strongly believed and if ask to tell what I have learnt in my life then in a nutshell I will say that Girls , no matter where you stand , learn to be independent , it does not matter how much good family you go in , you can always support and the most importantly –Hard work always pay.Never give up and remember the words of wisdom-Shraddha and Saburi.
We request you to provide maximum information related to your travel plan in the "Requirements" field This will help us to process your information quickly and accurately.
http://mandu-thecelebrationoflove.blogspot.com/
http://bandhavgarh-nationalpark.blogspot.com/
http://aerosoft-career.blogspot.com/
http://shweta-agrawal-indore.blogspot.com/
http://airaviator.com/freeguide/
http://visitshirdi.co.in/Book/
http://the-multi-tasking-banana.blogspot.com/
http://newzealand-aviation-news.blogspot.com/
http:http://canadian-aviation-news.blogspot.com/
http://USA-aviation-news.blogspot.com/
http://UK-aviation-news.blogspot.com/
Mr Ronak Agrawal, AsiaGuide Tours & Travels, B-19, Upper
Ground Floor, Stadium Complex, Jalgaon 425001 MS India, Tel: 91 257-2239636 M :-
91- 9960222656 E : asiaguidetours@gmail.com W : www.asiaguidetours.co.in
http://asiaguidetours.co.in
B: http://asiaguidetoursandtravels.blogspot.com
Shripad India Tours & Travels, B-110, Dindayal Complex,Near Ved
Nagar, Nanakheda, Ujjain, India T : 456010, 9406841345, 07344041397,
E shripadtravels@yahoo.co.in, www.shripadtravels.com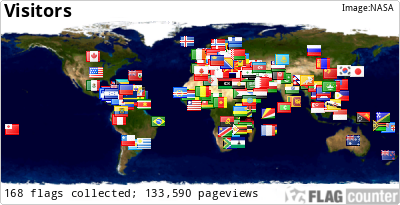 blogs
==============
http://ushttp://new-zealand-aviation-news.blogspot.com/-airlines-news.blogspot.com/
http://uk-airlines-news.blogspot.com/
http://USA-aviation-news.blogspot.com
http://newzealand-aviation-news.blogspot.com/
http://UK-aviation-news.blogspot.com
http://canadian-aviation-news.blogspot.com/
http://best-honeymoon-in-asia.blogspot.com/
http://new-zealand-aviation-news.blogspot.com/
http://aviation-news-canada.blogspot.com/
http://best-honeymoon-in-asia.blogspot.com/
http://mandu-thecelebrationoflove.blogspot.com/
http://bandhavgarh-nationalpark.blogspot.com/
http://aerosoft-career.blogspot.com/
http://shweta-agrawal-indore.blogspot.com/
http://airaviator.com/freeguide/
http://visitshirdi.co.in/Book/
http://the-multi-tasking-banana.blogspot.com/
http://www.capt-shekhar-gupta.blogspot.com/